These high performance, fully controllable, British LED modules are designed to fit perfectly into standard metric diameter handrails or posts. The LED modules are IP66, IK10 rated and vandal resistant. Their design ensures the handrail can be fully welded to stop dirt and water ingress.
Our latest generation of 5W PCB boards have the added benefit of a 3 Hour emergency battery backup.
The PCB within the module can be adapted to carry numerous variations of the latest LED colour and intensity to satisfy your precise requirement.
These modules have 17 years of proven use in all environments.  Please look at our Projects section to view some case studies and our latest station project: Limehouse Station.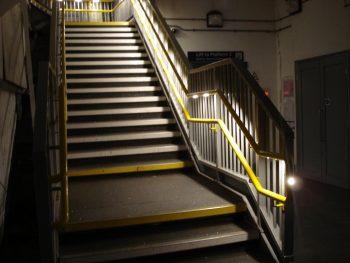 FM48 Downlight 140mm in 48 mm diam PPC handrail
Symmetrical or Asymmetrical projection
5Watt
10 – 150 LUX
IP66, IK10 rated
.3Watt – 3 Hour Emergency battery back up
Dimmable or non-dimmable driver options available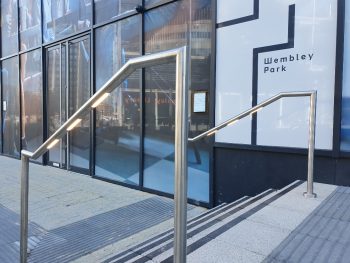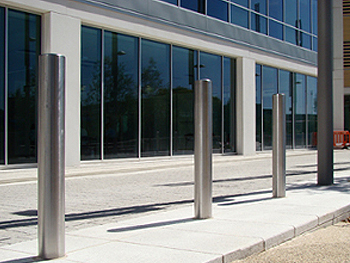 FM300 Downlight for use within a post or 48mm handrail
20mm x 300mm downlight
Symmetrical or Asymmetrical projection
5Watt
226 Lumens
IP65, IK10 rated
Lumaax Diffused or Clear Lens
Dimmable or non-dimmable driver options available