Footfall Lighting offer a wide range of integrated LED luminaire solutions for handrails.  The luminaires within the handrail are tested by the U.K's leading UKAS accredited laboratory to ensure that the integrated products conform to all relevant British and International Standards.
The company's core Footfall Lighting products are high quality concealed lighting for bespoke PPC and stainless steel fabrications incorporating our vandal resistant, 'fit & forget' LED modules.
Our installations can also be sensor controlled and incorporated into emergency lighting, ensuring we light your way.
All modules are fully controllable and manufactured in our UK factory.
Supported by our own fabrication engineers and new high tech machinery, we have the exact solution for you… discover more by using the product links below to view our range.
Great British Manufacturing at its BEST!
The Titan and Cronos are our UK manufactured die cast bulkhead lights available with emergency, self test and sensor options.
With an IP65 and IK10 rating, the Titan and Cronos Cast are ideal for both internal and external applications and available in White, Aluminium and Black as standard with diffuse lens feature.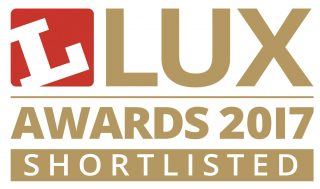 Continulux®
Our perfectly designed continuous handrail lighting solution meets all the critical light and test requirements and as a result we were shortlisted for the LUX AWARD 2017!